January 30, 2019
Aareon Housing Technology Chosen to Drive Efficiency and Customer Self-Service at Magna
Magna Housing has chosen a comprehensive housing technology system from Aareon UK (www.aareon.co.uk). The new solution comprises the Aareon QL housing management system, Aareon 1st Touch mobile workforce technology and a new customer portal.
Magna Housing, which has around 10,000 homes across Dorset and Somerset, plans to go live with the first phase of the QL system in summer 2019 followed by the customer portal shortly afterwards.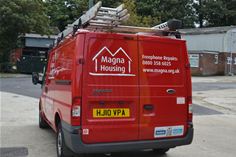 Magna Housing
Having reviewed the market, Aareon was chosen as it offered the best fit for Magna's operation. Of particular importance was the high level of integration available along with the quality of the off-line mobile solution.
Says Jez Morris, head of service transformation for Magna Housing, "The Aareon product is extremely easy to use and will give us a wealth of information about our business. In addition, it means that all our staff will have sight of the full picture for each resident and each property.
"Overall, we expect that there will be many areas where we will see significant efficiency savings for the business. We are also confident that it will increase satisfaction for our customers greatly; as they will be able to do much more for themselves online if they want to without having to contact Magna directly."
Ian Lockwood, Head of Business Development, Aareon UK welcomed Jez's comments adding, "Magna has a dedicated and hardworking workforce which performs very well indeed. Wisely, they decided to invest in an integrated housing technology solution, which underscores the very high standards they set for both themselves and their customers. We are delighted they have chosen Aareon UK and look forward to working closely with them as they reap the efficiency and customer service benefits that the technology will deliver."
Ends
About Aareon (www.aareon.com)
Aareon is the leading European Software Company providing IT solutions to the Social Housing Sector. With many years of industry specific knowledge, our position as a profitable, growing and innovative organisation enables us to set the standard for business processes in the housing sector both today and into the future.
The Aareon Product Suite provides housing providers with an enterprise-wide solution.
Aareon QL Housing, Aareon QL Financials, Aareon QL CRM, Aareon QL Asset Management, Aareon QL Personnel & Payroll, Aareon 1st Touch Mobile, Aareon 360 Tenant Portal, Aareon QL Reporting Service, Aareon QL Task Centre Alerts & EDRM.
For further details, please contact:
Business Development Team Aareon UK
02376 323723
uk.bids@aareon.com
@AareonUKLtd
or
Leigh Richards
The Right Image PR & Marketing Group
07758 372527
leigh.richards@therightimage.co.uk
www.therightimage.co.uk