January 8, 2019
Bristol Water renews annual subscription with Rezatec for access to the Rezatec Water Catchment Management geospatial portal
Harwell, Oxfordshire, 08th January 2019 – Rezatec, the leading provider of geospatial data analytics to the Infrastructure, Forestry and Agribusiness sectors, has renewed its annual supply contract with Bristol Water to provide agricultural land mapping and soil erosion risk modelling data products for the utility company's water catchment management operations in South West England.
For the past three years, Rezatec has been supporting Bristol Water's extensive water quality monitoring programme with its Water Catchment Management geospatial portal which delivers agricultural land use and soil erosion data products throughout the year. Rezatec algorithms measure and monitor the distribution of different crops across the wider catchment during the main growing season as well as the distribution of cover crops in winter. Bristol Water uses the data products derived from these algorithms to risk manage the prospective impact to water quality from diffuse pollution caused by nutrient applications and soil erosion risk associated with each crop type. These insights can then be used to enable positive engagement with key farmers to target reduction in diffuse pollution levels in the catchment areas.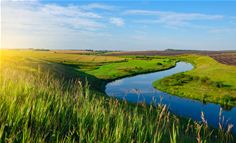 Geospatial data analytics for Catchment Management
Uniquely, Rezatec has extended the capability of its geospatial data products to offer in-season crop identification. This allows Bristol Water catchment managers to engage with farmers much earlier in the growing season than has been possible before so that risks can be mitigated earlier on in the agricultural cycle and advance warning given on any problems that might occur in the future.
Matthew Pitts, Catchment Strategy Manager at Bristol Water commented "We believe that catchment management is good environmental management. If we can identify problems before they occur, we may avoid the need for new energy-intensive water treatment techniques and reduce the amount of chemicals required for water treatment, as well as improving the overall environmental quality of our water sources. Rezatec's portal helps us to identify at an early stage where interventions can deliver benefits on the ground."
Philip Briscoe, COO at Rezatec added "We are delighted to have renewed our partnership with Bristol Water for the third year running. By working closely with our clients, we are able to identify the specific challenges they face and continually innovate to help support their business and vision."
ENDS
Editor's notes
About Rezatec
Rezatec applies data science to satellite imagery and geospatial data to deliver sophisticated, cloud-based analytics to customers owning and operating high value, distributed land-based assets. Rezatec data services enable improved margins, enhanced competitive advantage and optimised asset management for its customers. Rezatec customers cover the globe and are leaders in their respective industries in the water, agriculture, infrastructure and forestry sectors. For more information about Rezatec visit www.rezatec.com
About Bristol Water
Every day, 1.2 million people in the city of Bristol and surrounding areas rely on us for clean, fresh drinking water, but we go so much further, improving our community and the environment. We were founded over 170 years ago on the principle of being for everyone, not just the wealthy few. To this day, we continue to run our business in this way, whether that be campaigning against plastic pollution or providing excellent facilities such as Chew Valley Lake for everyone to enjoy. For more information about visit www.bristolwater.co.uk
For editorial enquiries contact:
Simon Haskell, Marketing Manager, Rezatec Limited
Tel: 01865 817537, Email: simon.haskell@rezatec.com