June 6, 2018
Rezatec join forces with specialist pipeline inspection and water loss management contractor Detection Services in Australia and New Zealand
Harwell, Oxfordshire, 06 June 2018. Industry-leading geospatial data analytics company Rezatec has announced it has partnered with Australian-based company Detection Services to bring its state-of-the-art satellite data driven asset risk monitoring solutions to Australia and New Zealand.
Detection Services is the largest specialised, technology-based water management services provider in Australasia focusing on developing, sourcing and delivering better ways of managing water resources in the region and offer a broad range of services including condition assessment, trunk main leak detection and monitoring solutions.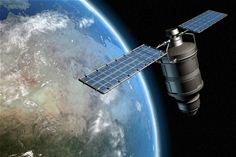 Satellite-derived geospatial analytics for asset monitoring
Together with Rezatec, the provision of these critical decision support tools will provide unparalleled insights for utility companies for remote asset monitoring to reduce the cost of managing pipeline networks and other assets. The partnership represents the latest stage in Rezatec's international growth, following recent partnerships in Europe and North America.
Philip Briscoe, Chief Operating Officer at Rezatec stated, "Detection Services is a natural partner for Rezatec in Australia and New Zealand. Their focus on bringing innovative technology solutions to the water industry and their reputation in the region makes them an ideal fit for our business."
Steve Simmons, Director at Detection services "Adding Rezatec's services to our portfolio is a great fit and we are confident that the demand in the region is strong for geospatial analytics to meet the increasing challenges of asset monitoring and management we're currently facing".
Rezatec and Detection Services will now continue to promote the accurate, cost-efficient, highly valuable and scalable nature of satellite data analytics when used to detect existing leaks, monitor infrastructure assets and predict asset failures.
To find out more visit www.rezatec.com/pipeline or contact Detection Services on +61 2 9651 5263.
– Ends –
Editor's notes
About Rezatec
Rezatec™ applies new science to Earth Observation (EO) data to produce high value geospatial data analytics that substantially reduce the cost of quantifying, monitoring and verifying land use change and environmental risk. Rezatec's unique strength lies in its ability to aggregate large amounts of diverse data from satellite, airborne and ground instruments to provide critical decision support for science and non-science users. Headquartered within the UK Space Gateway in Oxfordshire, in the UK, Rezatec customers today are spread across the utilities, agribusiness, energy, urban and forestry sectors. For more information about Rezatec visit www.rezatec.com
About Detection Services
Established in 1991, Detection Services (http://www.detectionservices.com.au/) are leaders in water management services throughout Australia, New Zealand and the Pacific. A specialised pipeline inspection and water loss management company, they are at the forefront of developing, sourcing and delivering better ways of managing our water resources. They offer customers high quality results, measurable outcomes and long-term value.
For editorial enquiries contact:
Simon Haskell, Marketing Manager, Rezatec Limited
Tel: 01865 817537, Email: simon.haskell@rezatec.com